Good food, good mood!
Our concept is simple: Burgundian food that makes you feel good! Enjoy a three-course dinner with traditional Humphrey's bread and tasty side dishes for only € 33.95. Taste the fresh seasonal dishes at the most beautiful locations in the Netherlands.

Vega & Vegan
Looking for other tasty alternatives to meat and fish dishes? We'd like to move along with the wishes of our guests and the developments we see in the field of local, sustainable and planet proof. That is why we serve more vega and vegan dishes in addition to our meat and fish dishes.
Three course menu 33.95
Starters 10.25
Kombu ramen broth – shiitake – spring onions – bean sprouts – red pepper –

vegan

Beef carpaccio – rocket – grana padano – sun-dried tomatoes – basil pesto or truffle mayonnaise
Asian beef carpaccio – sesame dressing – cress – fried onions – sesame seeds – spring onions – radish
Spinach salad – peking duck – hoisin mayonnaise – pomegranate seeds
Crispy seared tuna pizza – mascarpone mousse – sun-dried tomatoes – cress
Crispy deep-fried salmon roll – edamame – pickled ginger – sweet 'n' sour chinese cabbage – yuzu dressing
Baked artichoke – arancini-risotto ball – celeriac-truffle mousseline –

vegetarian
Main courses 18.95
Yakiniku chicken thigh – seared baby corn – shiitake – young spinach – garlic soy sauce
Mixed grill – steak – black angus burger – pork fillet – bacon – free-range chicken fillet – various vegetables – garlic dip or salsa verde
Pomodoro risotto – deep-fried onion rings – truffle salsa – nut oil –

vegetarian

Miso salmon skewer – japanese salad – watercress – cashew nuts – edamame
Autumn stew – Twente beef – bock beer – mushrooms – potato-celeriac puree
Aubergine sushi – cucumber – avocado – sesame dressing –

vegan
*All main courses are served with fries and salad
Specials
Dutch dover sole – lemon – butter – parsley (+ 14.95)
Tournedos – pepper corn sauce or salsa verde (+ 9.95)
Desserts 8.25
Liege waffle – warm cherries – bourbon vanilla ice cream – grated white chocolate
Chocolate fondant – pistachio almond ice cream – shaved almonds
Tiramisu – sea-salted caramel ice cream – amaretto caramel sauce
Red velvet apple muffin – pistachio ganache – pistachio almond ice cream
Japanese mango mochi ice cream – caramelised banana – coconut cream – mango compote –

vegan & gluten- and lactose-free

Zuivelhoeve cheese platter (5 pieces) – organic apple syrup – kletzzz toast (+ 4.95)
*All our ice cream is from Happy Mrs. Jersey and is made with organic milk from Jersey cows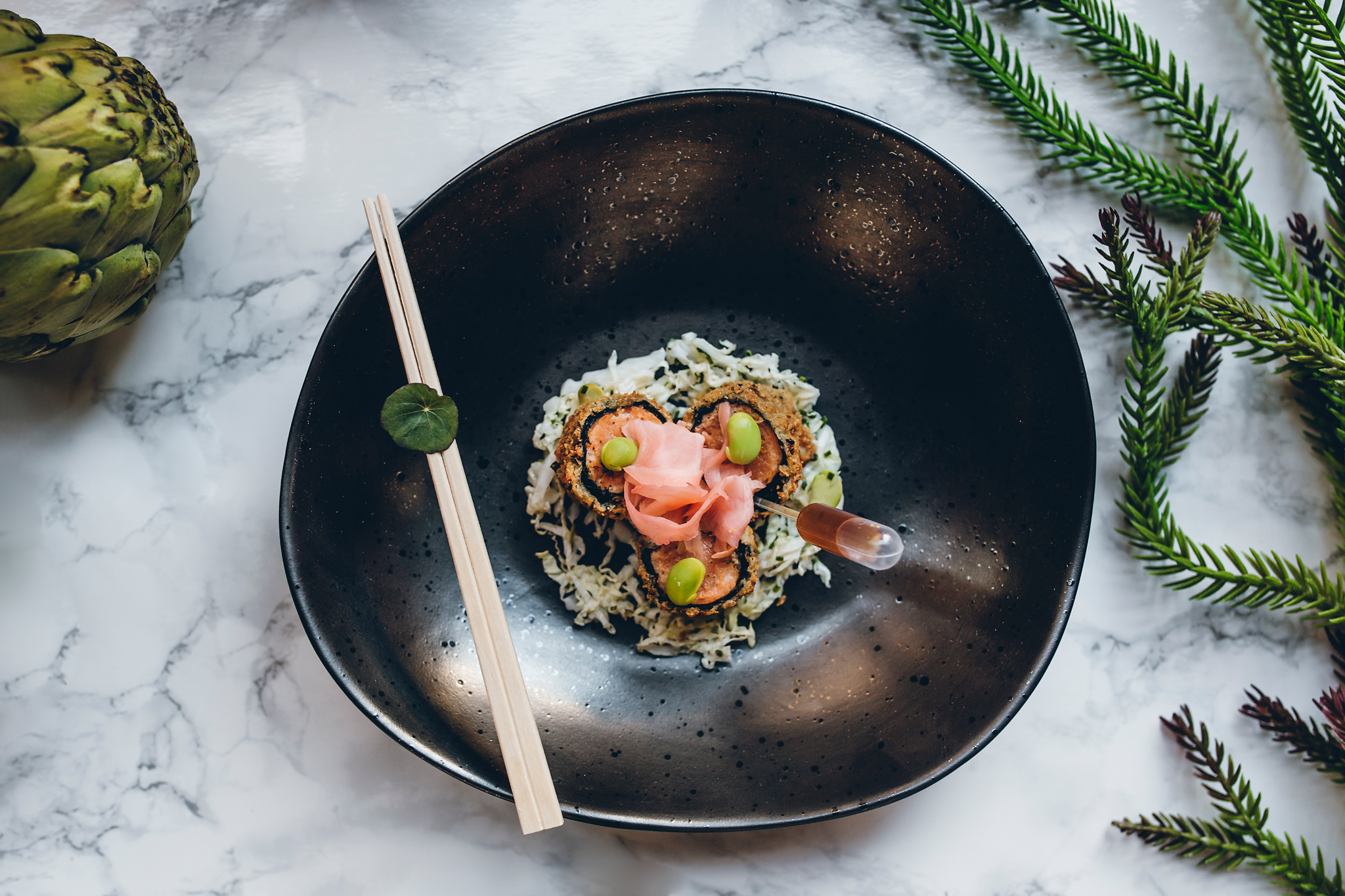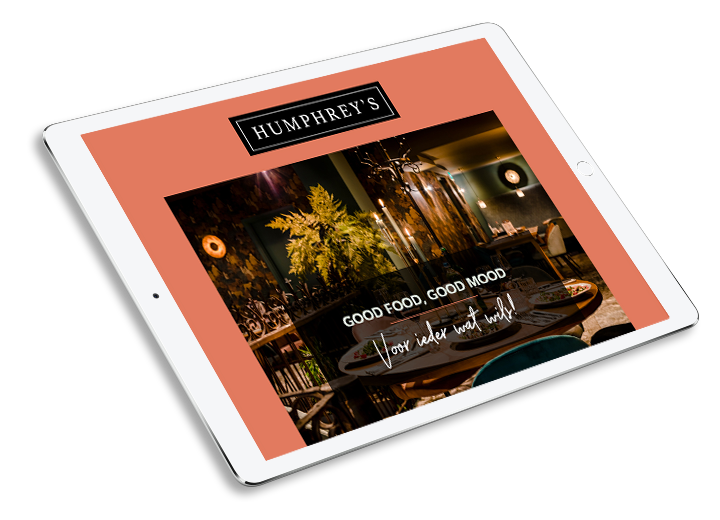 Sign up for our newsletter and stay informed of our promotions and arrangements.