Christmas / New Year's Eve menu
Three course choice menu Christmas / New Year's Eve - 39.95 p.p.
Starters
Creamy lobster bisque – wakame – prawns – chive oil
Beef carpaccio – rocket – grana padano – sun-dried tomatoes – truffle mayonnaise
Asian beef carpaccio – sesame dressing – cress – fried onions – sesame seeds – spring onions – radish
Eastern salad – crispy 'chicken' – bell pepper – chinese cabbage – cucumber – coriander – peanut dressing –

vegan

Crispy deep-fried salmon roll – edamame – pickled ginger – sweet 'n' sour chinese cabbage – yuzu dressing
Italian bresaola – parmesan-filled ravioli – rocket – balsamic onions
Main course
Rendang pie – asparagus beans – serundeng – coconut curry sauce
Mixed grill – steak – black angus burger – pork fillet – bacon – free-range chicken fillet – mix of vegetables – garlic dip or salsa verde
Sea bass – brandade – roasted carrots – mustard cream sauce
Indian butter chicken – garam masala – nina pita – bimi
Gyoza – crunchy sweet potato wedges – carrots – lukewarm potato and sesame salad – edamame –

vegan
*All main courses are served with fries and salad
Special
Tournedos – peppercorn sauce (+ 9.95)
Dessert
Three course kidsmenu Christmas / New Year's Eve - 18.50 p.p. (up to 12 years)
Starters
Homemade tomato soup with beef meatballs (can also be ordered vegetarian)
Kids carpaccio with a choice of basil pesto or truffle mayonnaise
Main courses
Handmade pizza margherita
Farmer nuggets from Betsy's chicken with green beans and fries
Fries with frikandel sausage, croquette or mozzarella sticks
Dessert
Opening hours
All our restaurants will be open on 24, 25, 26 and 31 December 2022. On both Christmas Day and Boxing Day, we work with time slots. The first timeslot starts at 16:30-17:00-17:30 and the second timeslot at 19:30-20:00-20:30. Sunday 1 January 2023, our restaurants are closed except Humphrey's Scheveningen and Humphrey's Thorn.
On all these days, we will serve the above menu. Humphrey's Thorn will also serve the 3-course Christmas menu at lunch on both Christmas Day and Boxing Day.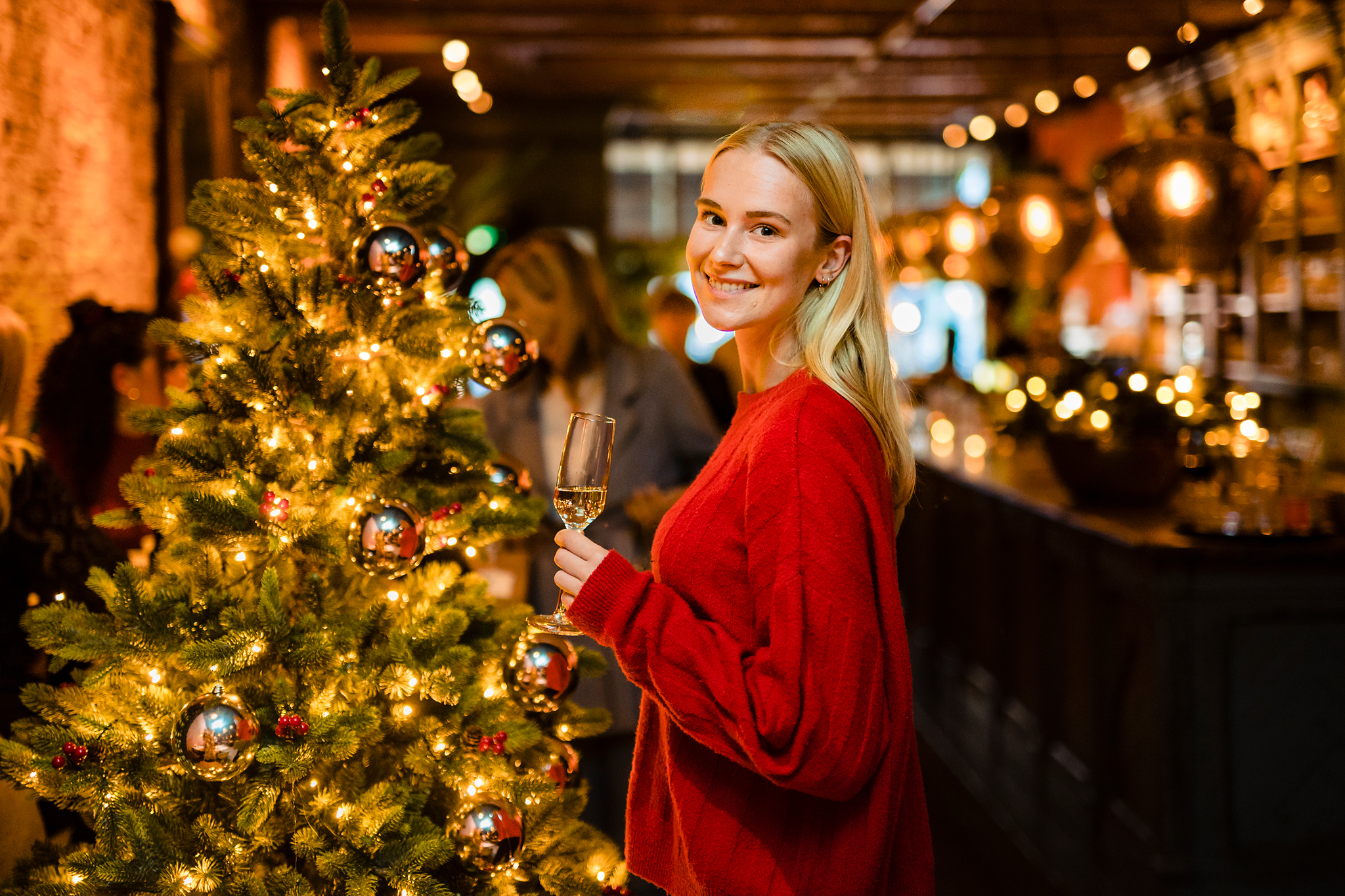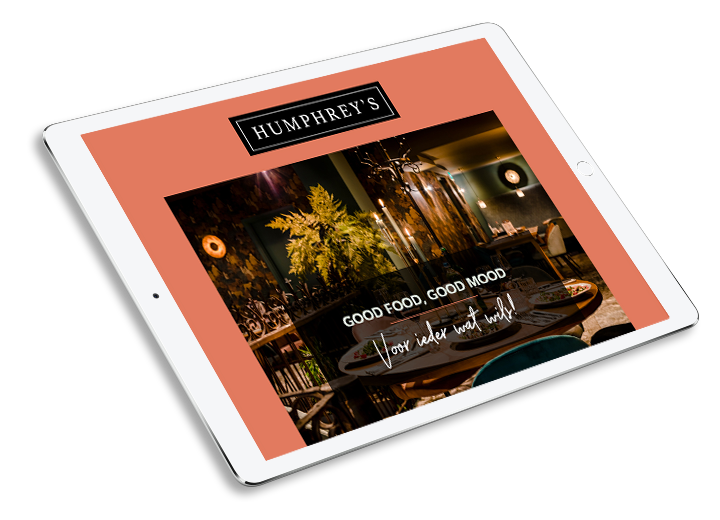 Sign up for our newsletter and stay informed of our promotions and arrangements.