Our restaurant in Utrecht is located in the heart of the shopping area of the cathedral city. In one of the quayside cellars, at the Stadhuisbrug number 3, this typical Utrecht architectural style is combined with a Parisian atmosphere. With its 'plush 'decor with different shades of red, gold-coloured chandeliers and luscious use of fabrics and art nouveau chairs and tables, this location exuberates a special French 'Moulin Rouge' ambiance. An atmosphere suited for a cosy get together with friends, or a night out with co-workers.
Due to the layout of the restaurant, there are semi-enclosed spaces that are suitable for private dining. Groups of 8 to 120 people can dine separately in these rooms. The prominent bar, where you can have a cosy drink, offers space for groups of up to 70 people. Please contact us by telephone for the possibilities. We are happy to organize a customized dinner.
Address
Stadhuisbrug 3
3511 KP Utrecht
030-7527560
Opening hours
Mon to Thurs – 17:00 till 22:00 hrs.
Fri & Sat – 17:00 till 22:30 hrs.
Sun – 16:30 till 21:30 hrs.
Parking
Parking garages "Rijnkade" en "Springweg"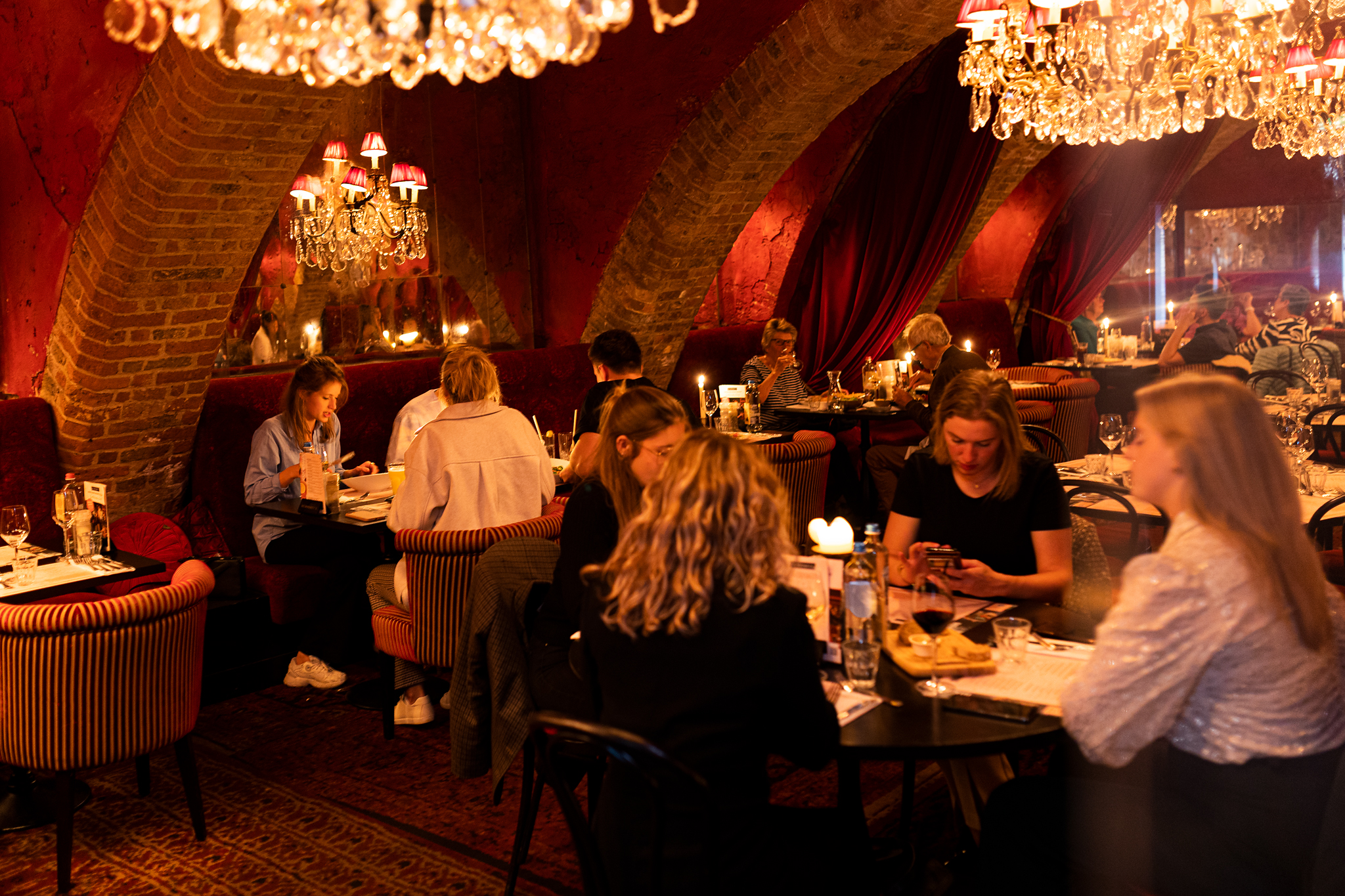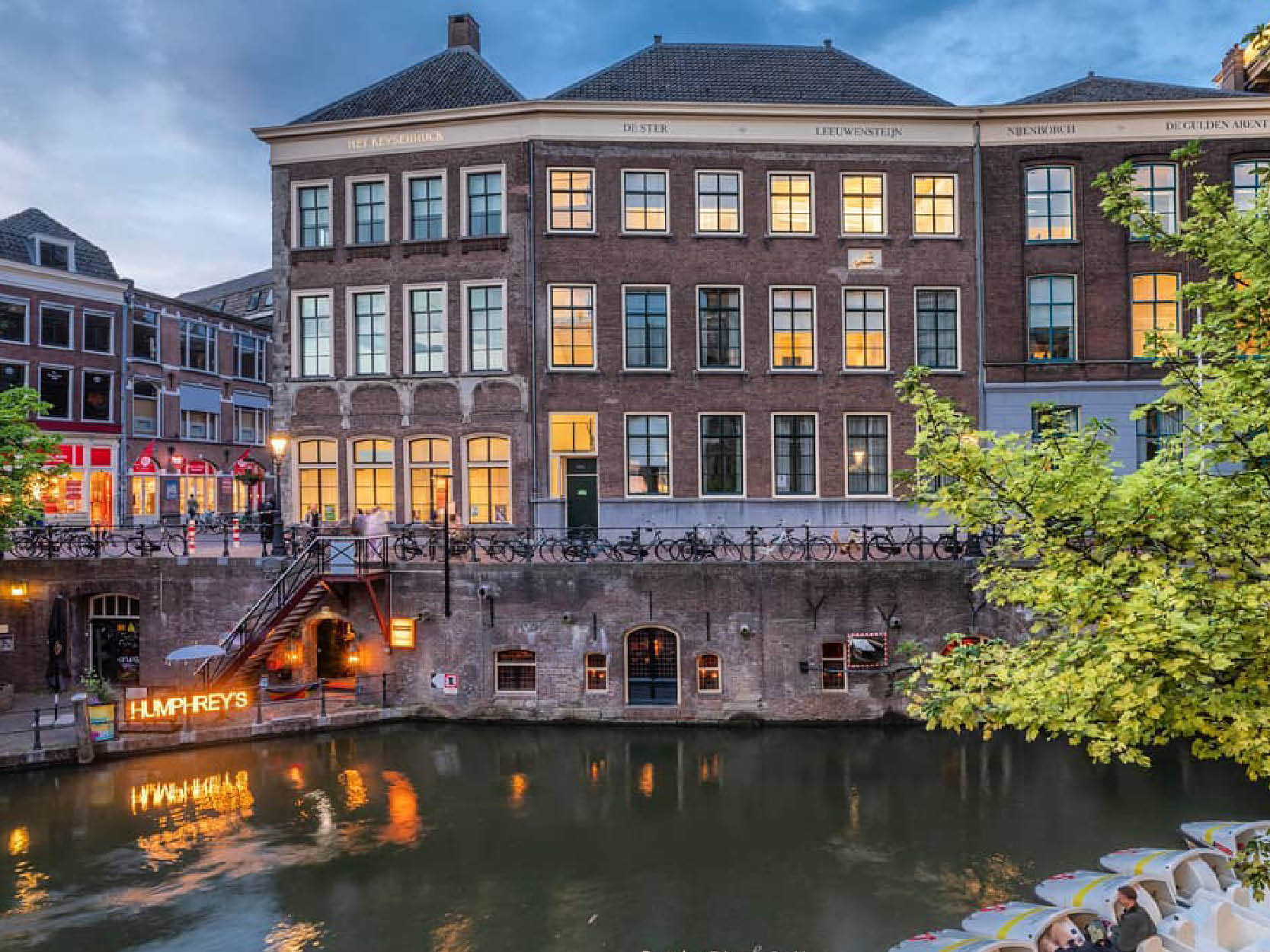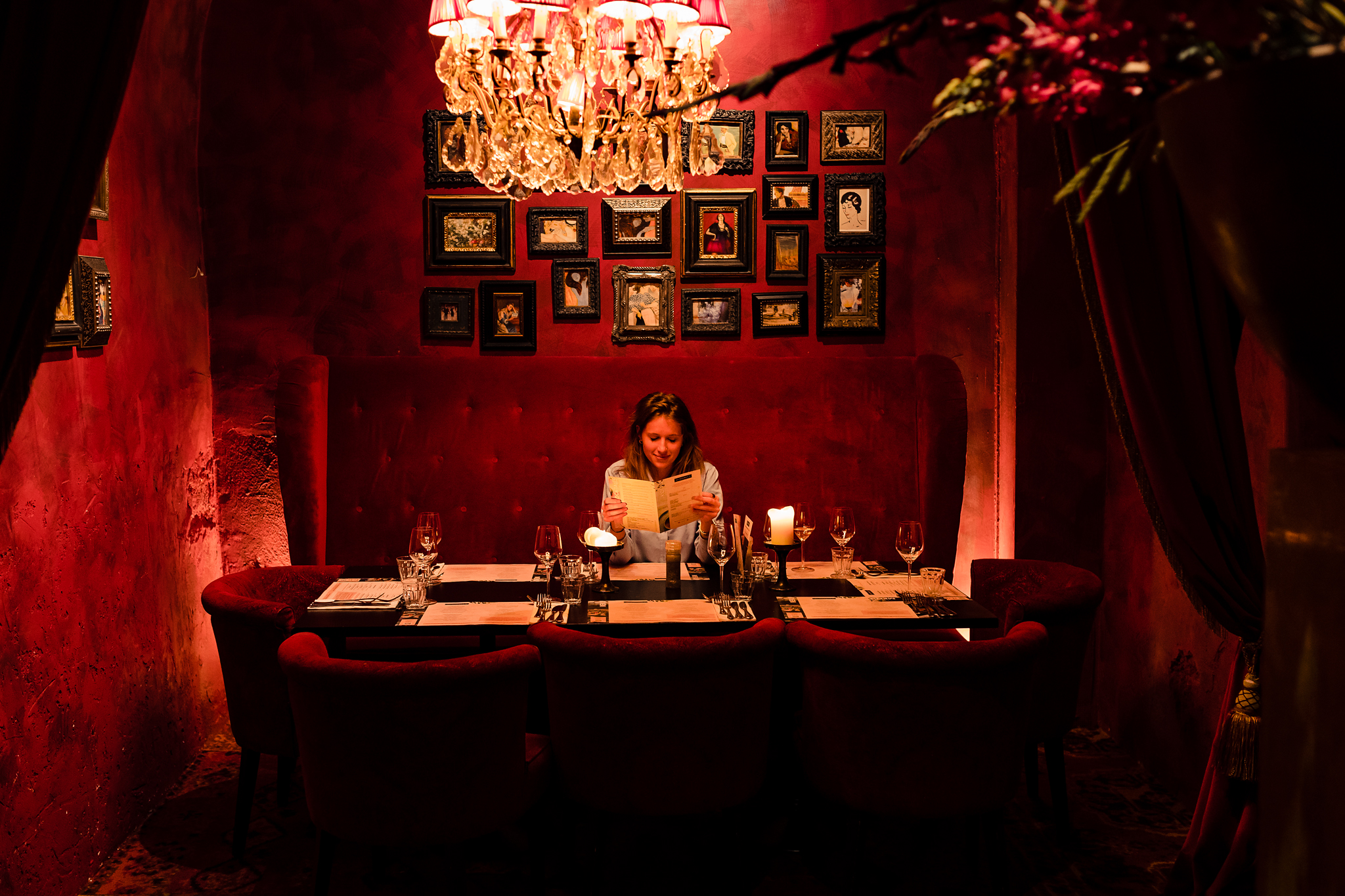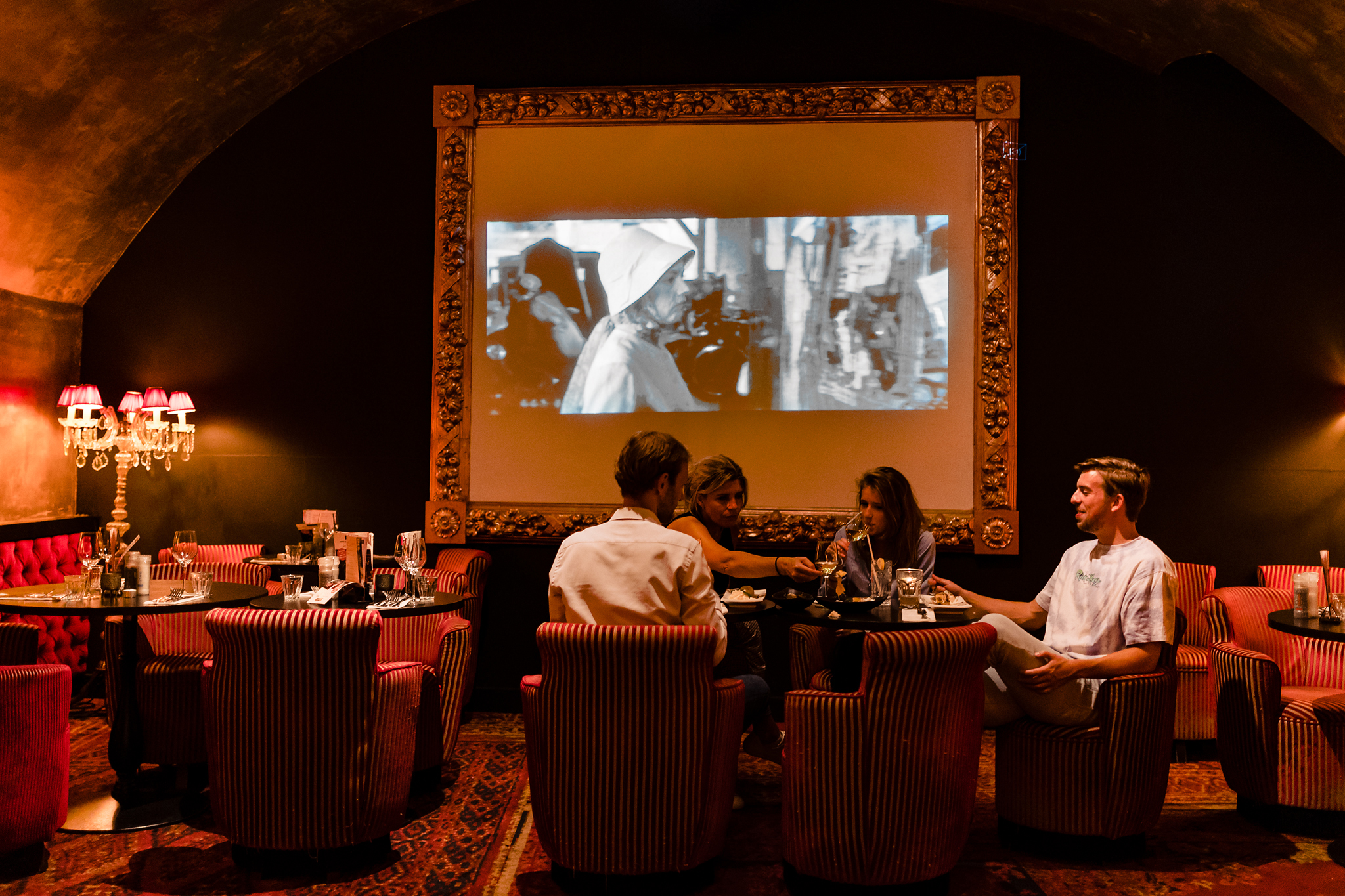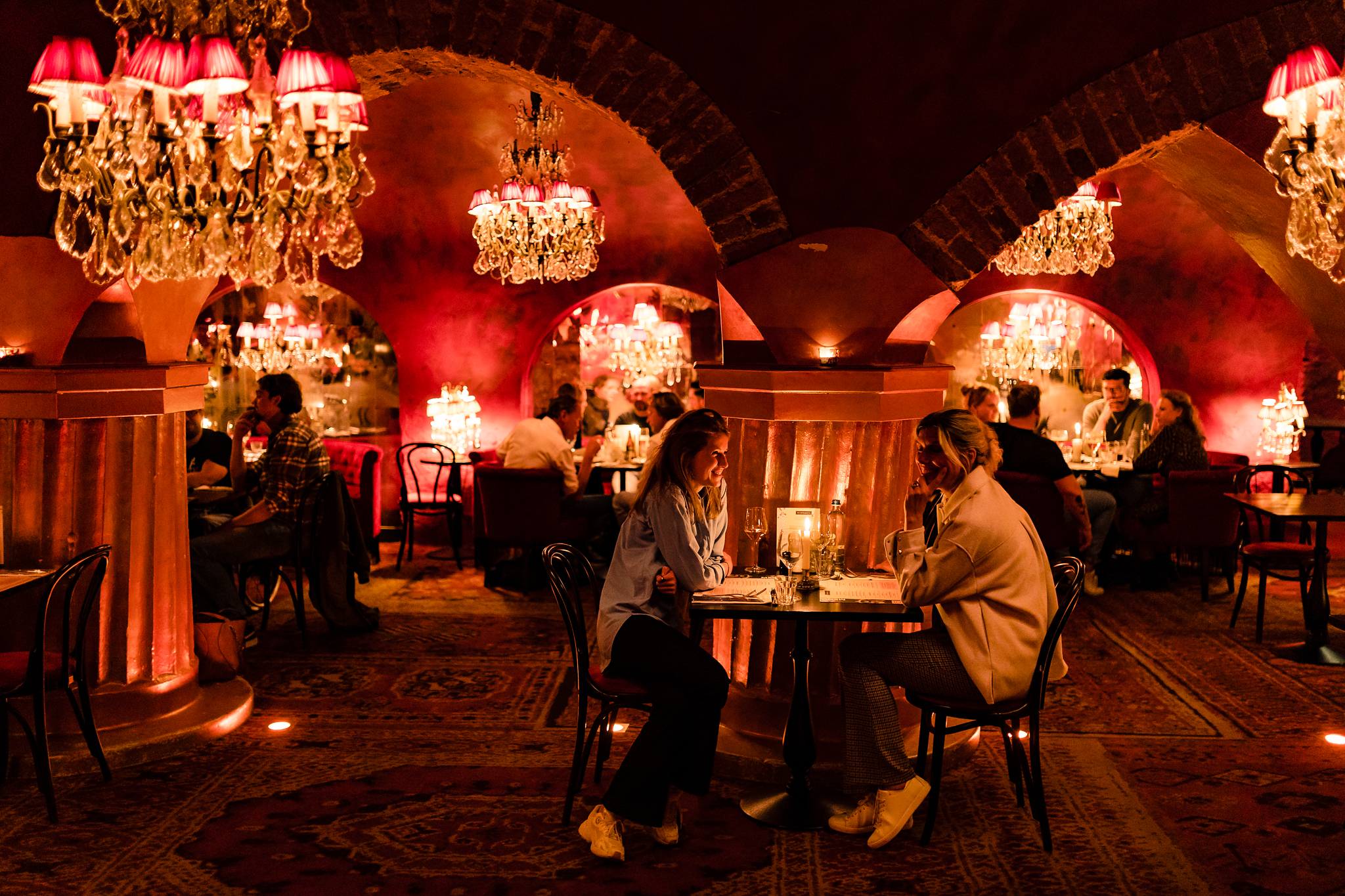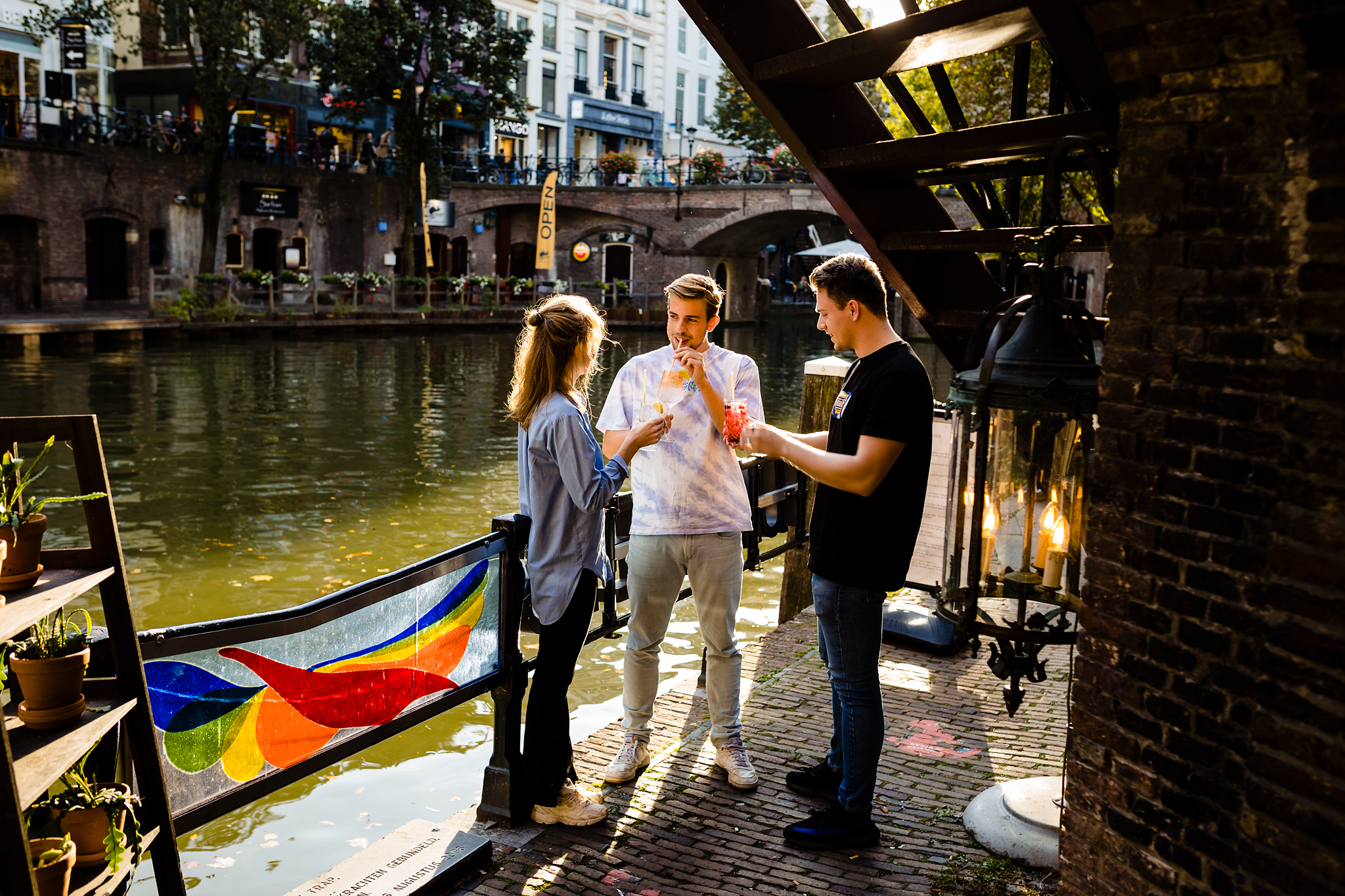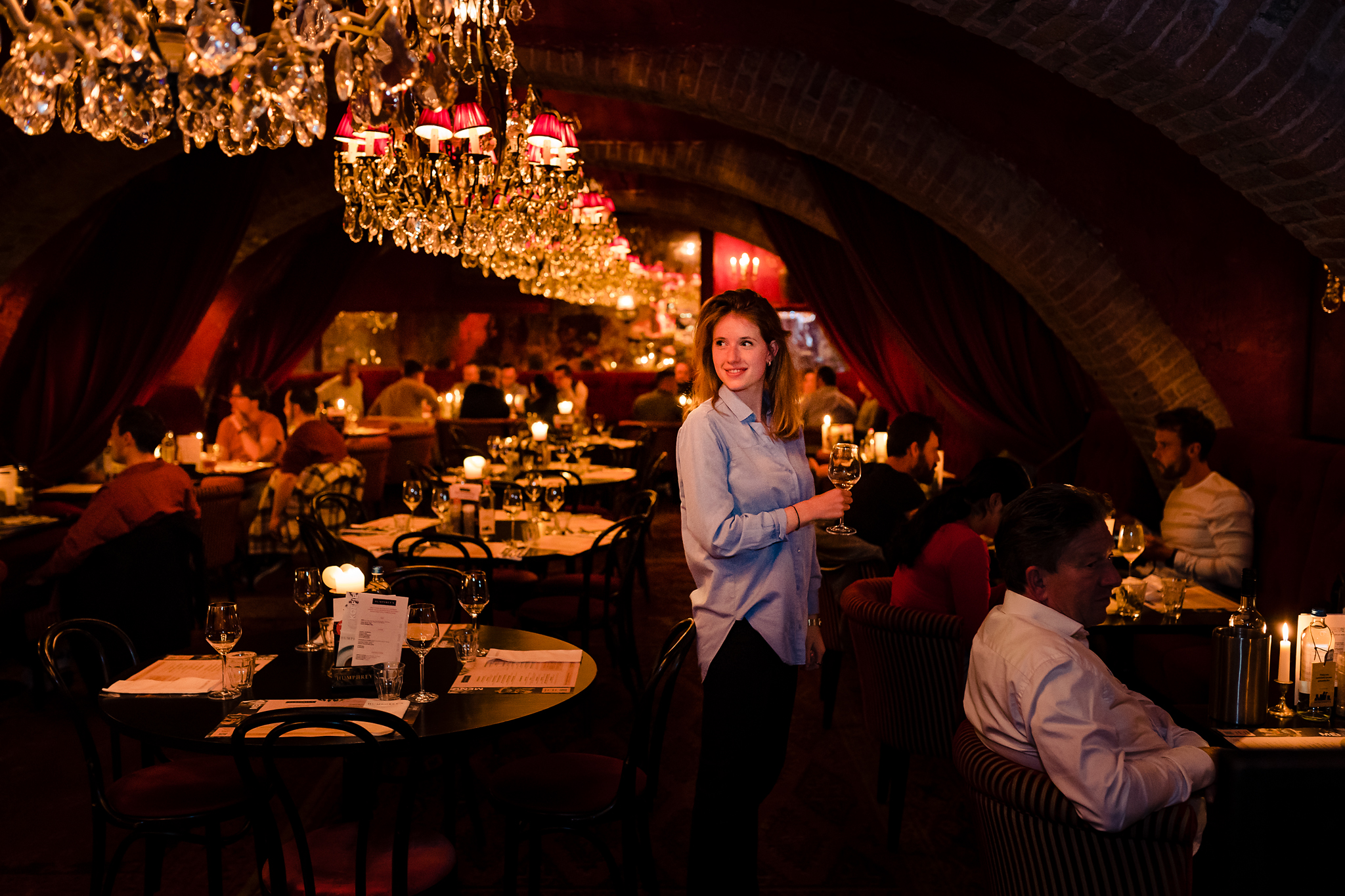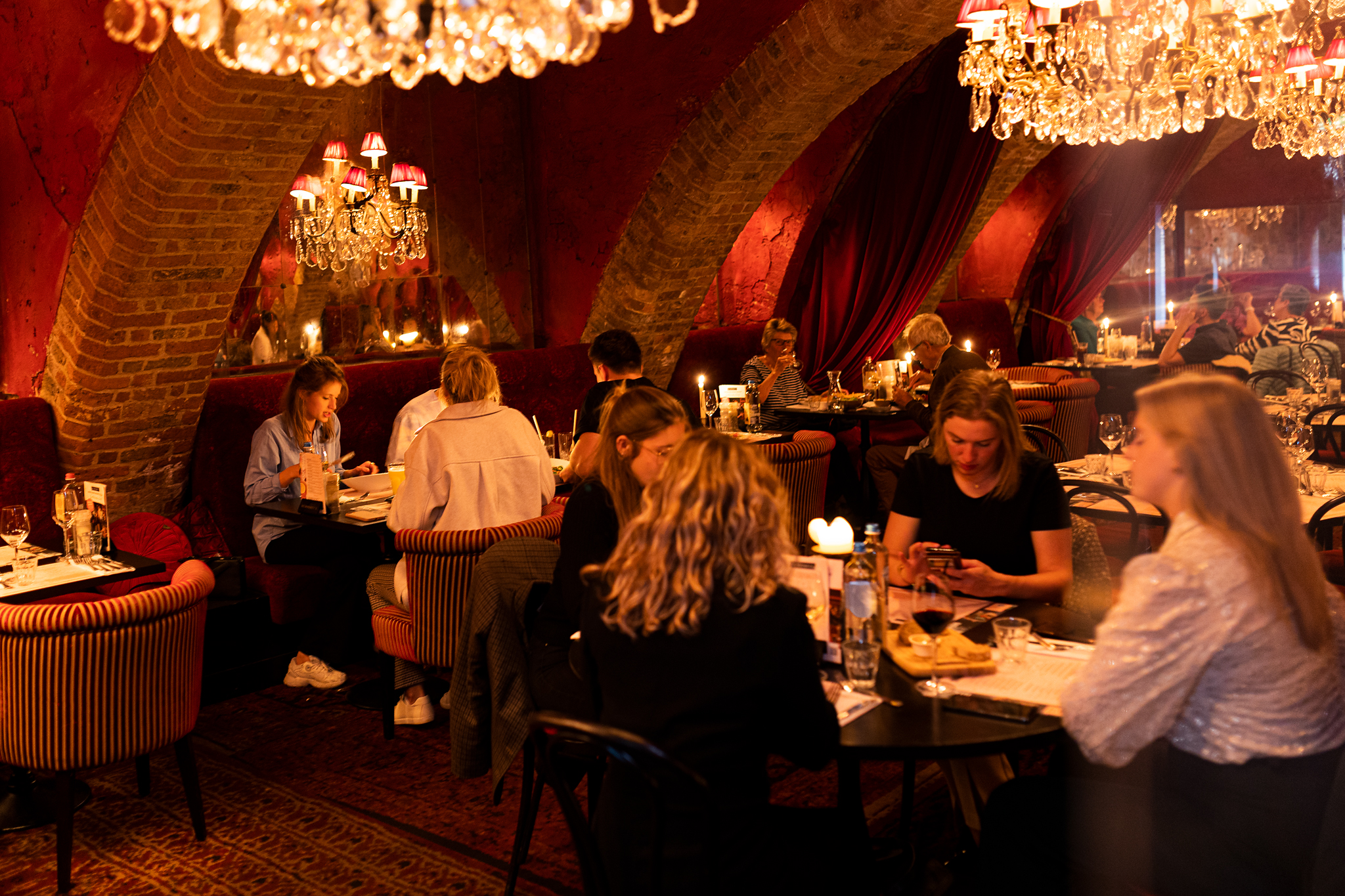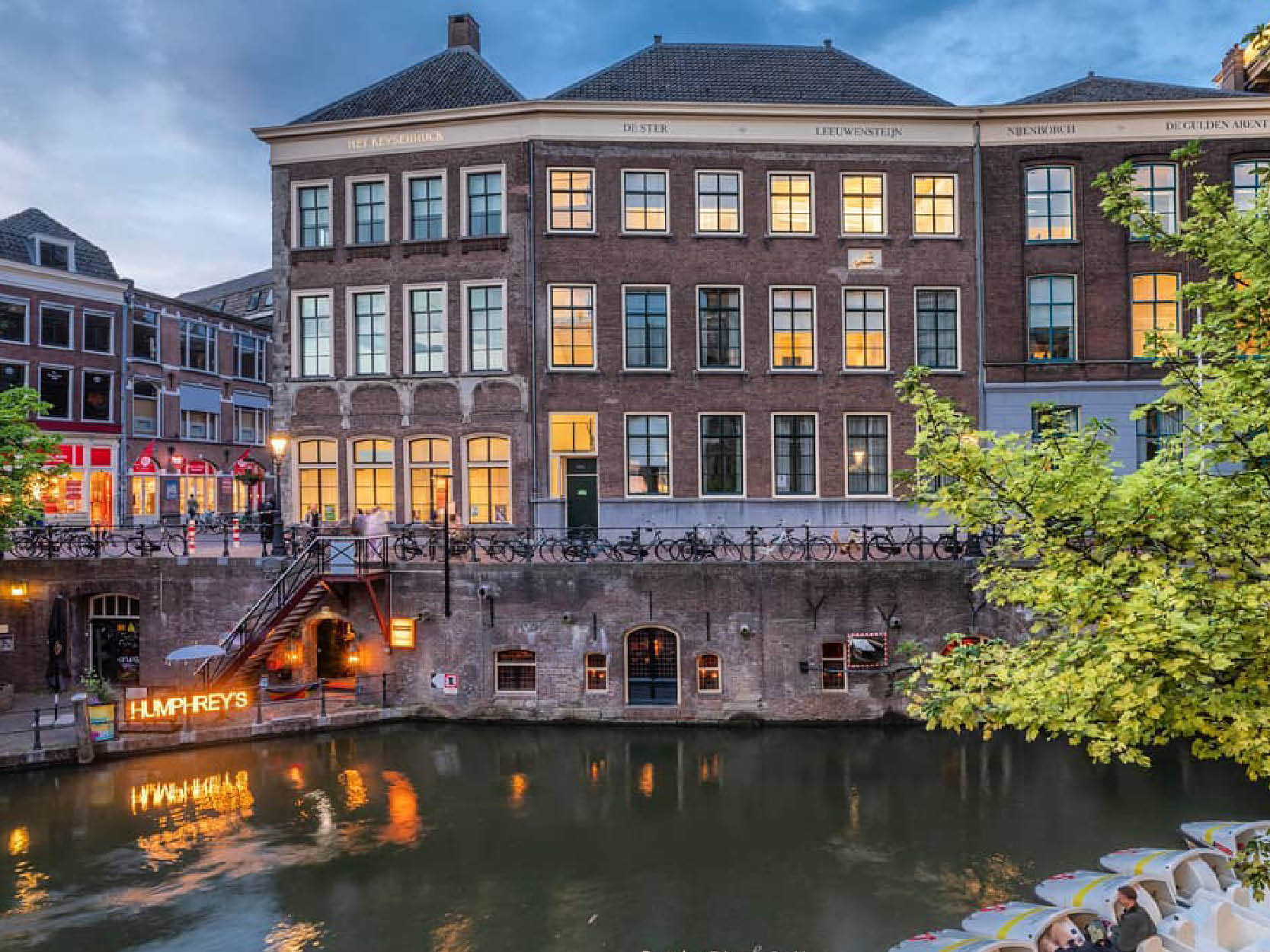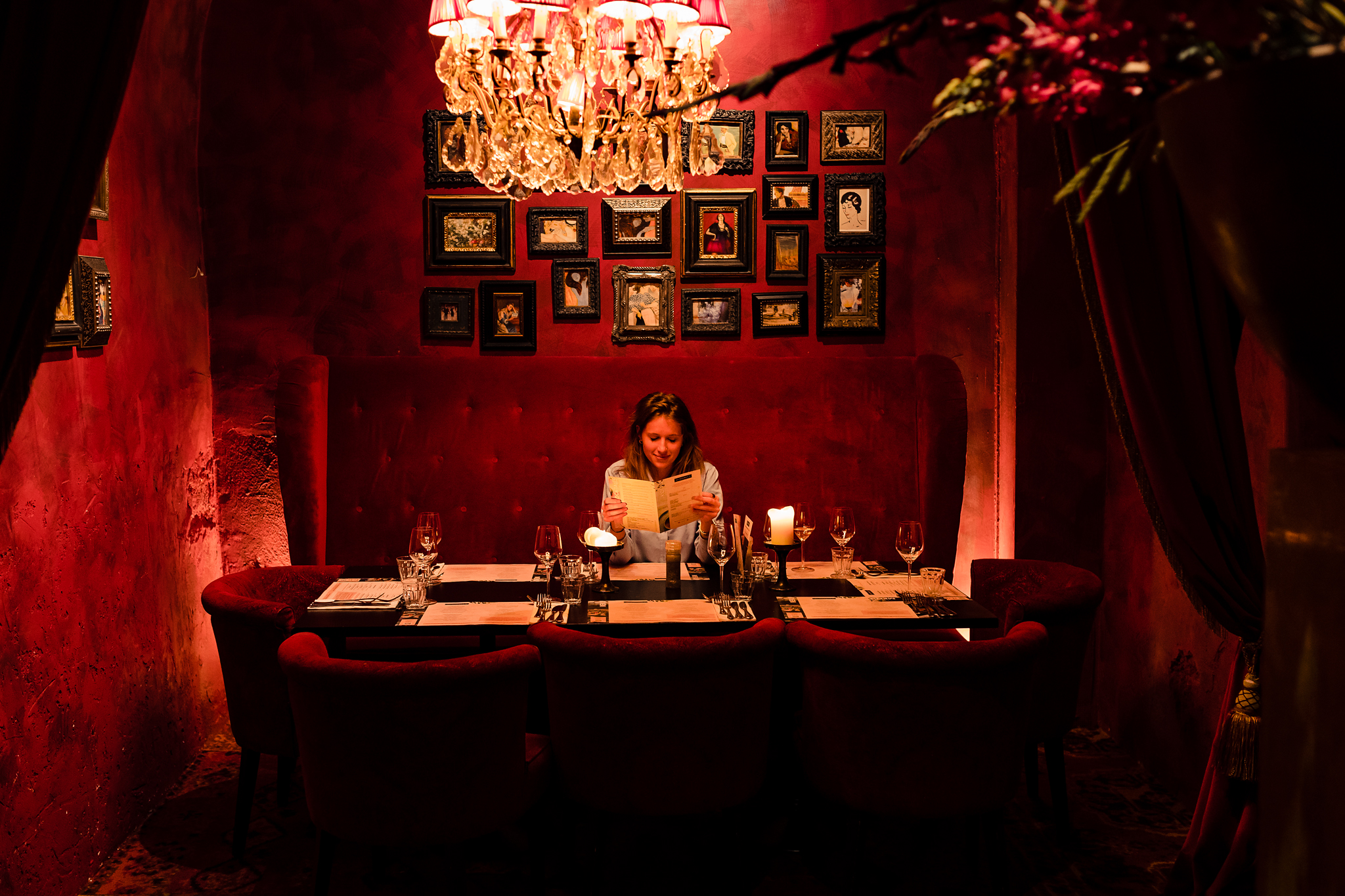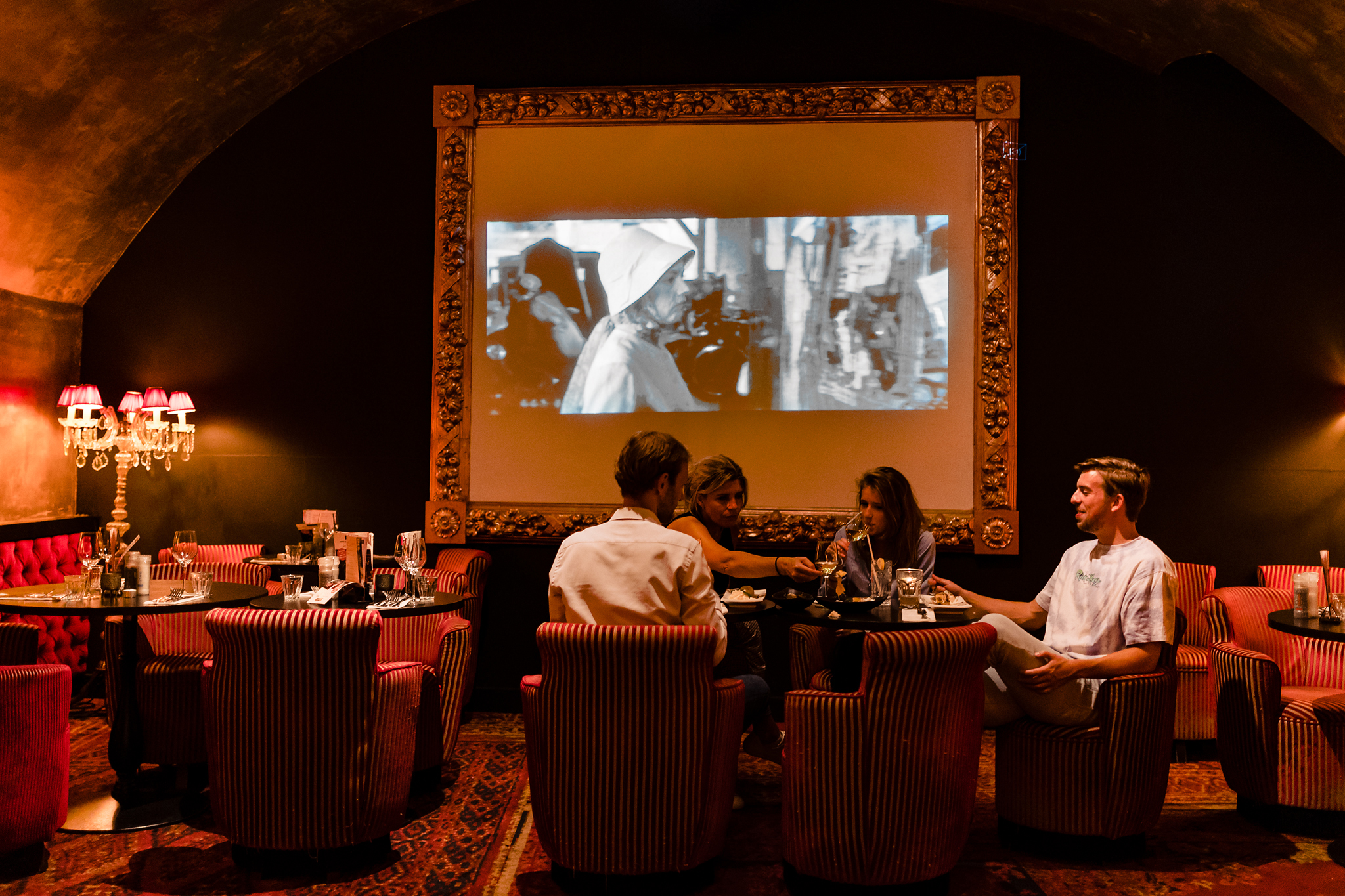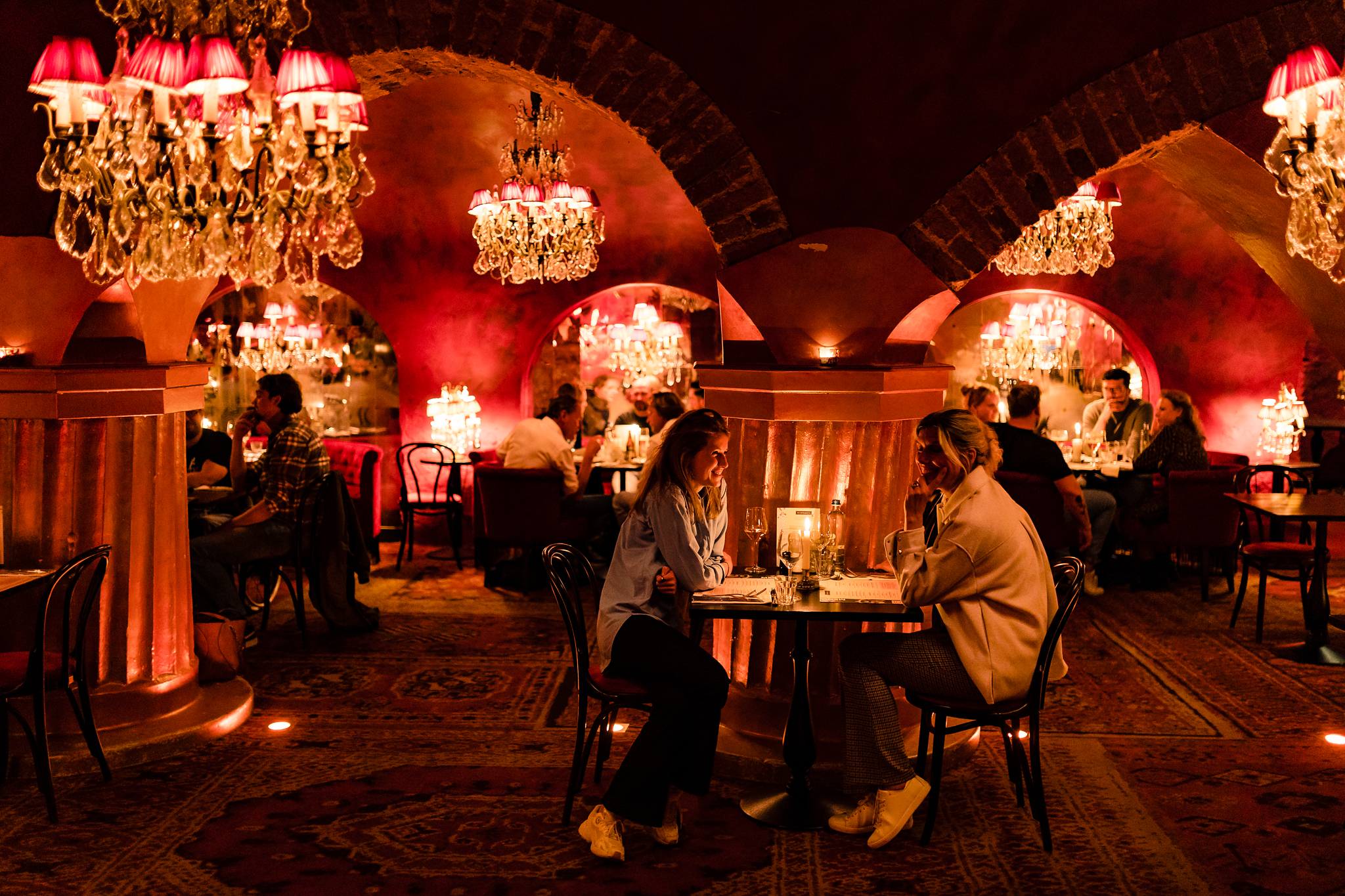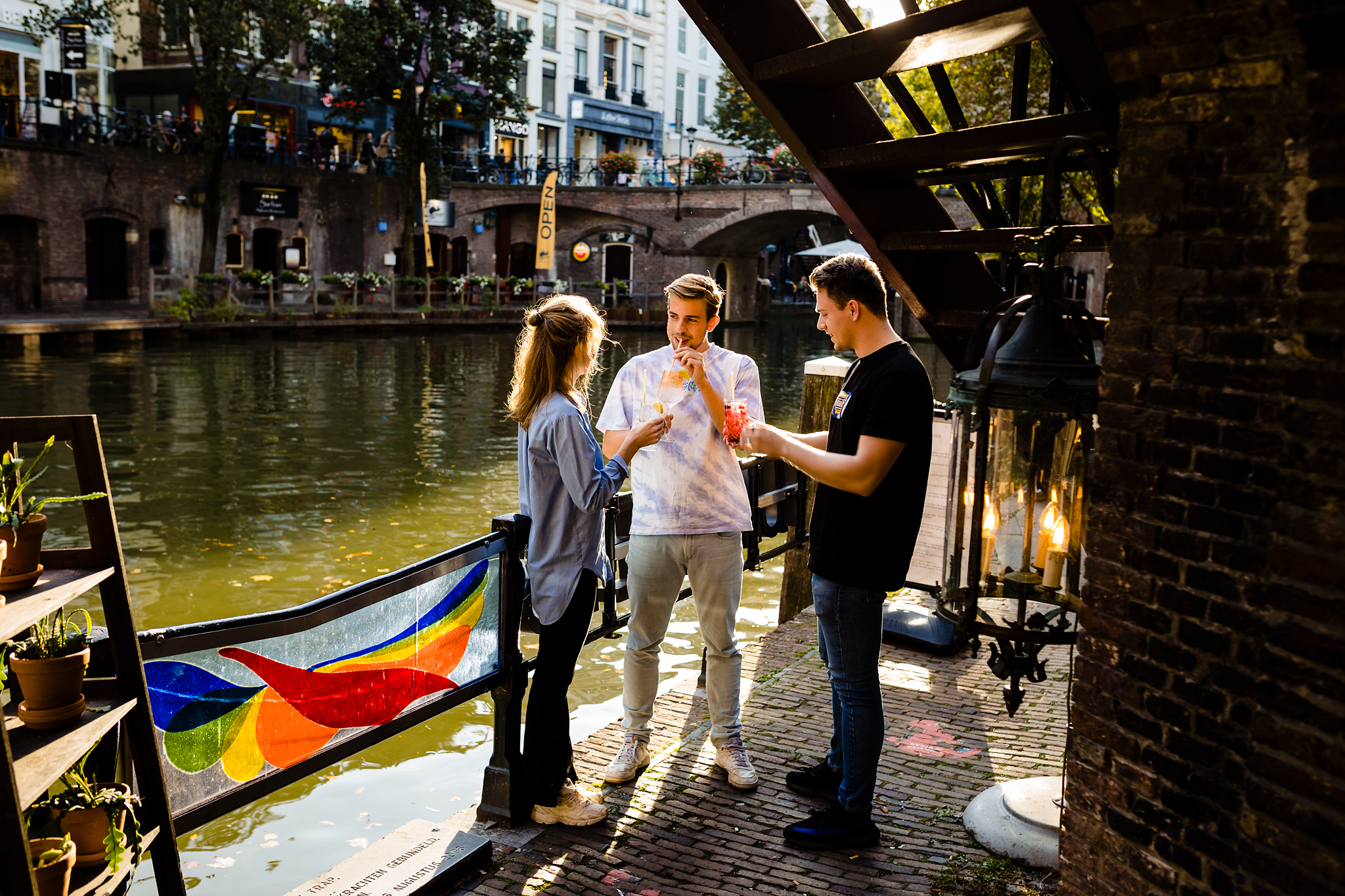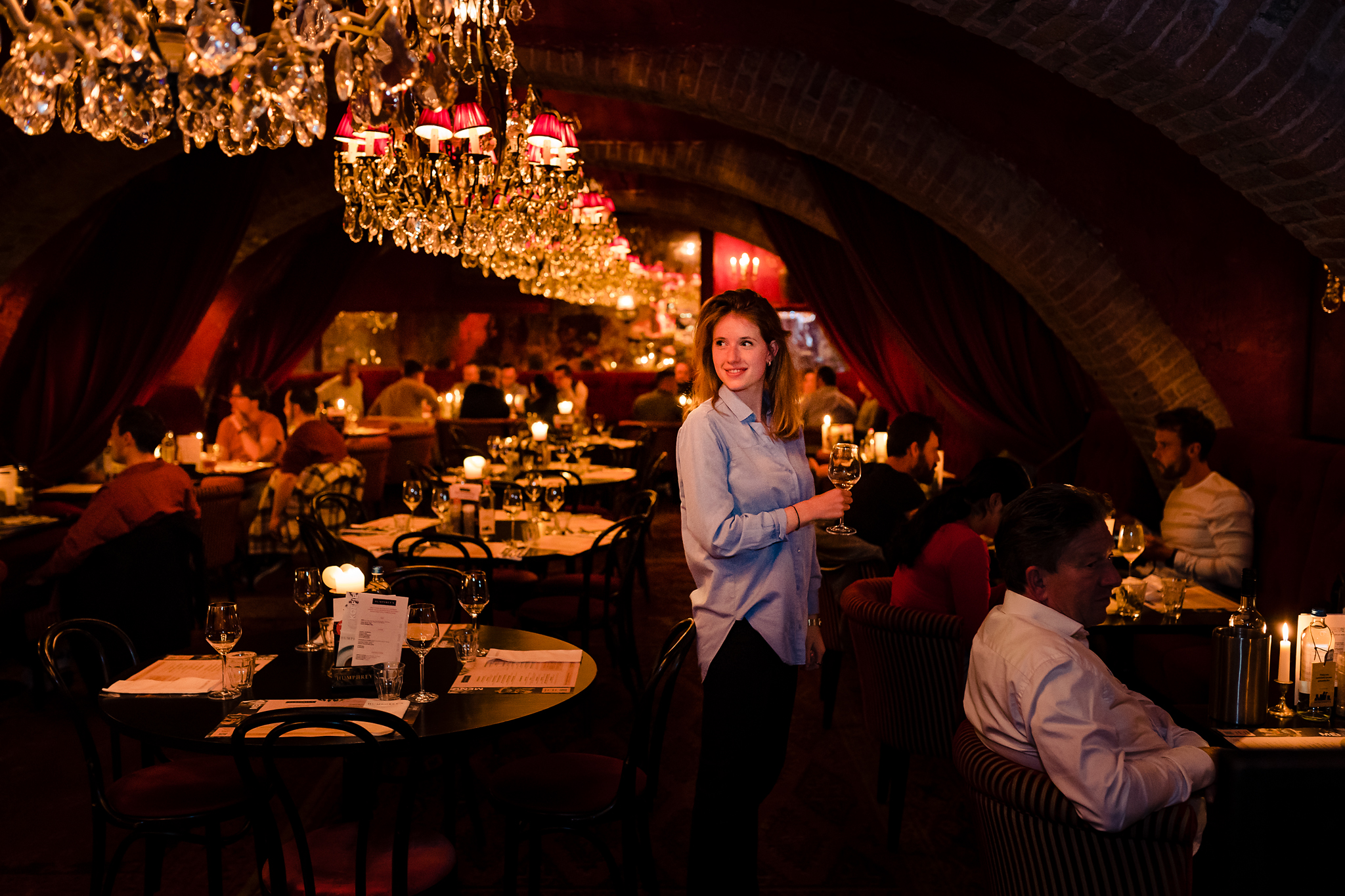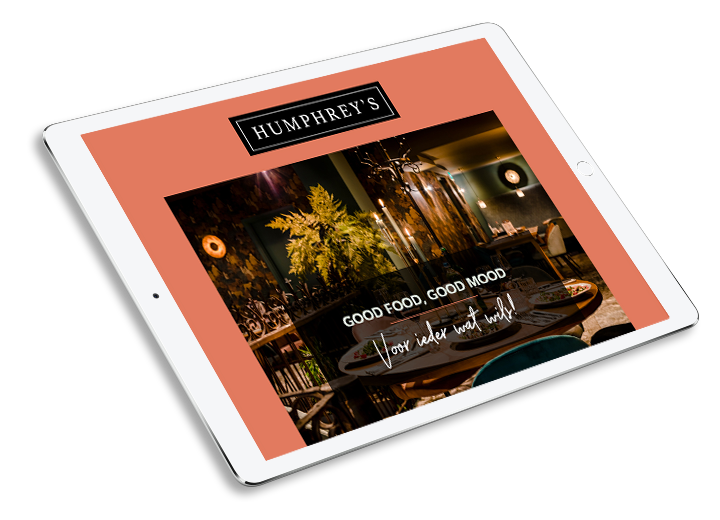 Sign up for our newsletter and stay informed of our promotions and arrangements.