Surprise your family and friends with a gift voucher for a delicious dinner.
Surprise someone with a dinner at Humphrey's Restaurants? Humphrey's has her own gift card. The amount can be filled in as desired and the gift card can be exchanged at all locations!
Got a dinner voucher as a gift?
Congratulations with the Humphrey's Dinner Voucher! Choose for one of our restaurants, book and have a wonderful evening. Pay at the end of the evening with the dinner voucher. A higher amount than the value of the card? The rest can simply be paid!
Received a plastic gift card? Check the balance on the right.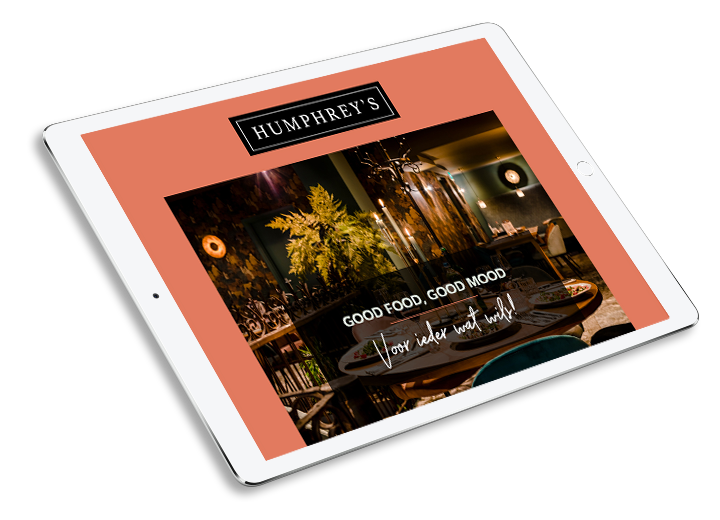 Sign up for our newsletter and stay informed of our promotions and arrangements.