Gift cards, promotional vouchers, discount coupons or gift certificates
Combining promotional vouchers, discount coupons or gift certificates in one company is not allowed. No exceptions are made.
When making a reservation online this is not necessary. When making a reservation online this can be indicated, and will be noted. The gift card, discount coupons or gift certificate must be shown upon arrival at our restaurant.
We accept the following gift cards/vouchers:
YourGift cards
National dinner voucher
VVV vouchers
Dinerbon.nl
Restaurant gift card (red)
Gift card Humphrey's
Order the Humphrey's gift card online and receive the dinner cheque directly by email.
The diner cheque can also be bought at the restaurant.
The Humphrey's diner cheques can be redeemed at all of our restaurants.
Menu
We only serve the dishes on the menu.
All dishes on the menu can also be ordered separately.
For companies of 15 people or more Humphrey's offers the opportunity to choose the all-inclusive arrangement.
For more information: click here.
We serve lunch daily at Humphrey's Enschede, Scheveningen and Thorn.
When the company consists of more than 30 people, we can discuss special lunch arrangements.
We serve vegetarian and even vegan dishes.
We do not serve Halal meat.
Reservations
Reservations are recommended, but it is possible to walk in from the street. However, it is possible that you will have to wait at the bar when it is busy.
A reservation can be made online at www.humphreys.nl/reserveren or by telephone. View our contact page for the telephone number of our locations. We can be reached daily from 11:00 o'clock for reservations.
Reservations cannot be made by email.
Changes can be made by clicking the link: 'wijzigen', in the confirmation of your reservation, or by telephone.
This can be done, daily from 11.00 o'clock.
All Humphrey's Restaurants can be reached daily from 2.00 o'clock.
This can only be done by entering a preference when you make your reservation. We will do our best to take this into account when making our seating arrangement.
We only take reservations for tables inside the restaurant. When there is room available, it is possible to take place on the terrace in consultation with the restaurant management.
We accept dogs in our restaurants, if the dog does not bother the other guests and it will stay underneath the table. To be sure, please contact the concerning restaurant in advance.
We do not have a play area in our restaurants, we do have pencils and colouring papers for our younger guests.
Special occasions
We would like to think with you about the possibilities. You can discuss with the restaurant, your wishes by telephone from 2.00 o'clock.
Availability
On our website we have indicated the best reachable parking in the surroundings of the restaurant.
All of our locations are generally found in, or around the city centre. For the best route and public transport connections we like to refer you to www.9292.nl.
Working at Humphrey's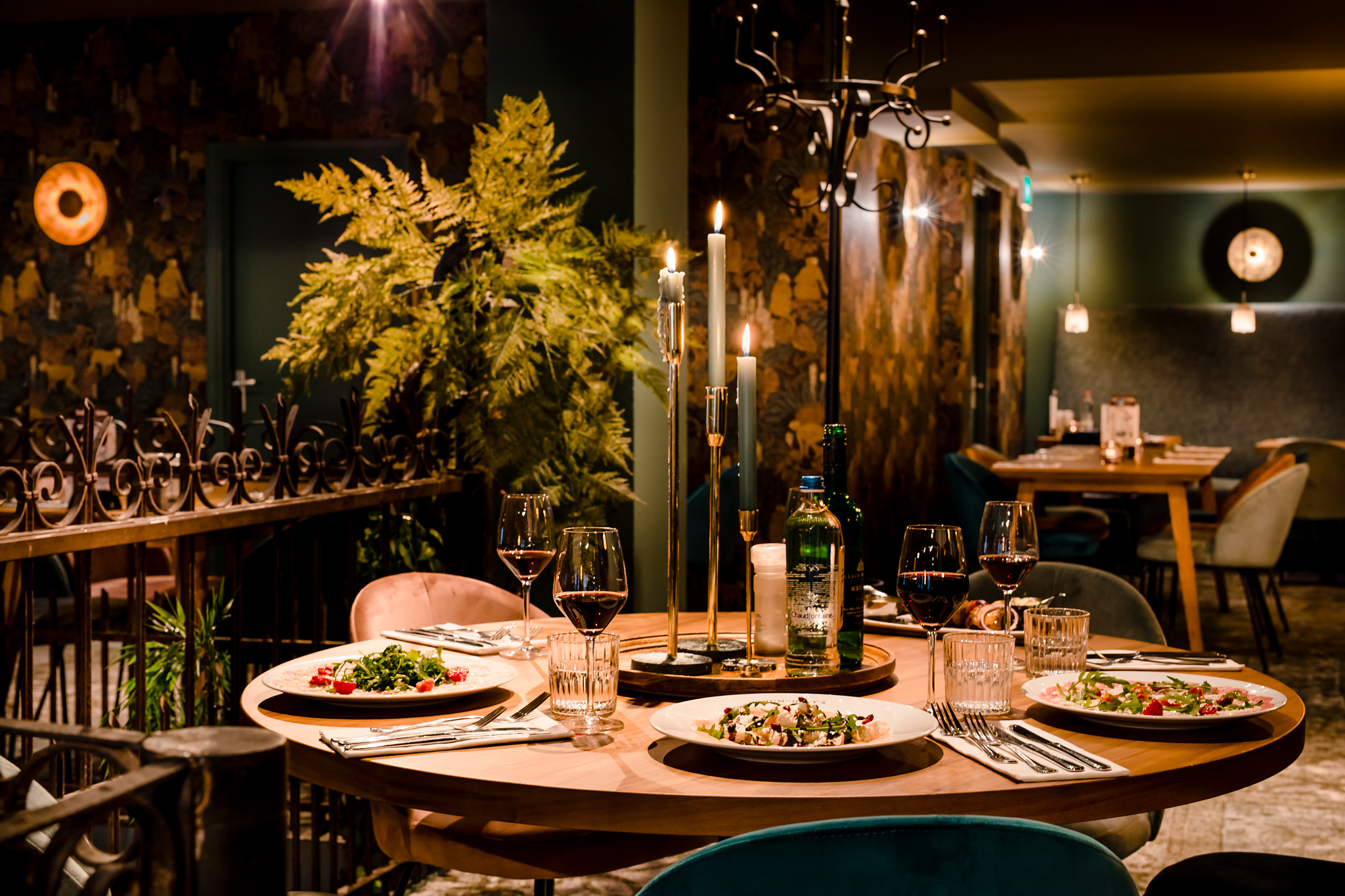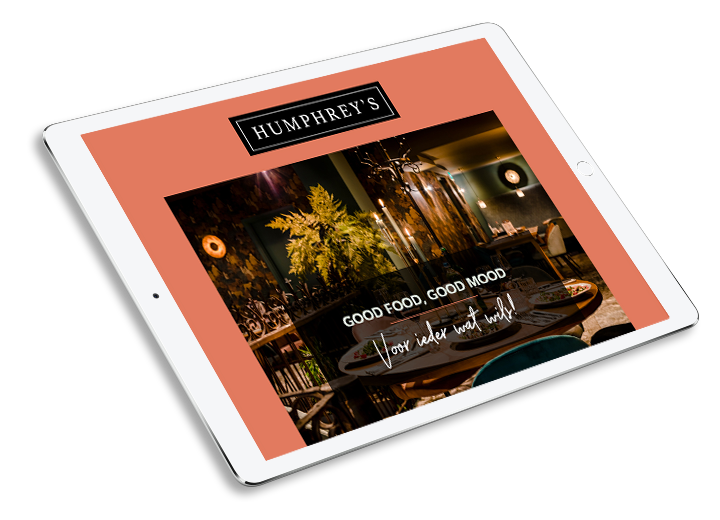 Sign up for our newsletter and stay informed of our promotions and arrangements.