Good food, good mood!
Knowing what you eat and where it comes from. Enjoying the most delicious dishes in the most beautiful locations in a responsible manner. Where eating tastefully and feeling good go hand in hand.
At Humphrey's, our menu is carefully composed. Our products come from only the best and mostly local suppliers, with sustainability playing an important role. With every bite you taste the season and the natural and fresh ingredients. Let us surprise you!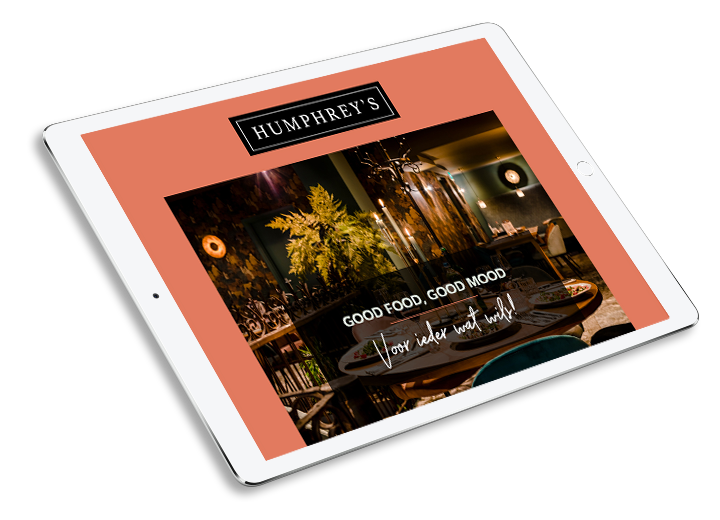 Sign up for our newsletter and stay informed of our promotions and arrangements.