Privacy Statement
The website www.humphreys.nl is owned by Humphrey's Management BV (Humphrey's) located in Nijmegen (Driehuizerweg 287, 6525 PL).
By using the information and services on www.humphreys.nl, you agree to our privacy statement and the conditions we have included herein.
Ensuring the privacy of visitors to www.humphreys.nl is an important task for us. That is why we describe in our privacy statement what personal data we collect and how we process this data.
Processing personal data
Humphrey's Restaurants records different personal data for the provision of its services (surname, telephone number and e-mail address). This information is used to communicate with you about the service(s) to be provided, such as your reservation. In addition, we are happy to keep you informed of our actions and developments through our newsletters.
If you no longer wish to receive this information, you can send an e-mail message to info@. This may also be done in writing via Humphrey's Restaurants, Driehuizerweg 287, 6525 PL in Nijmegen. We will then stop this provision.
Adjust or delete data
Your data is stored on a secure server. If you want your data to be modified or deleted, you can send an e-mail to info@. This may also be done in writing via Humphrey's Restaurants, Driehuizerweg 287, 6525 PL in Nijmegen.

Questions?
If you have any questions about the privacy statement of Humphrey's Restaurants or about our website www.humphreys.nl you can contact us by e-mail. Our e-mail address is info@.
Modify
However, we reserve the right to change our privacy statement at any time. The most recent version can be found on this page. Therefore visit this page regularly.
Cookies
The website www.humphreys.nl places cookies with visitors. We do this to gather information about the pages users visit on our website, to keep track of how often visitors come back and to see which pages are frequently visited on the website. We also keep track of what information the browser shares.
Types of cookies
Different types of cookies are used for our website. An explanation of the various cookies can be found below.
Functional cookies
These are cookies that are strictly necessary for the functioning of the website. Without these cookies, certain parts cannot be used properly. Cookies are also used to remember settings and preferences.
Social media cookies
On the site are buttons included to promote or share pages on Facebook, Instagram and Twitter. These buttons are pieces of code from the social media itself and use a cookie. This cookie remembers that you are logged in so that you do not have to log in every time you want to share something. To see what they do with your personal data that they receive with this code, you can view the privacy statements of these parties on their own site. Note that these can change regularly.
Analytical cookies
With analytical cookies we can measure the website visit and test functionalities. The statistics give us insight into how you use our website and how you found us. We use this knowledge to continually improve the website and make the experience of our visitors as pleasant as possible. We use Google Analytics to gain insights from the data and optimise it. For more information, please refer to the privacy policy of Google, as well as the specific privacy policy of Google Analytics.
Disable cookies
You can choose to disable cookies. You do this by using the capabilities of your browser. You can find more information about these options on the website of the provider of your browser.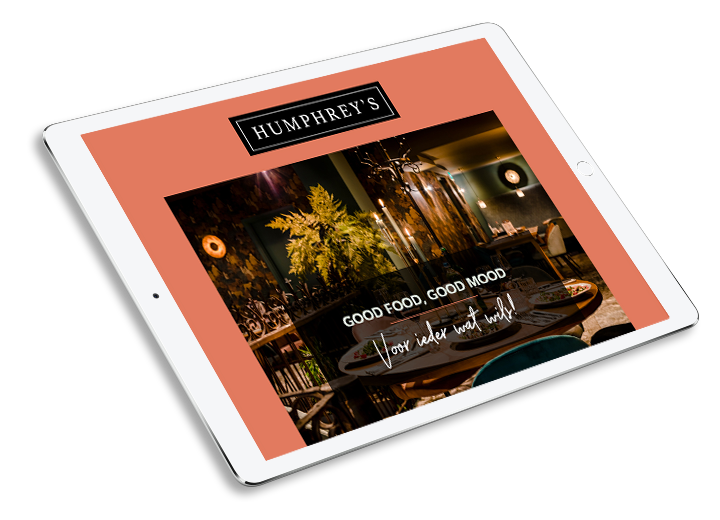 Sign up for our newsletter and stay informed of our promotions and arrangements.