Enjoying good and hearty food, for almost 30 years
Humphrey's offers a 3-course menu at the fixed price of 37.50. A seasonable menu with meat, fish and vegetarian options. For children a special kids menu is available. An all-inclusive arrangement is available for groups. An option for everyone!
During the starter, homemade bread is served with dips. The main course is supplemented with several extras, such as chips and salad. These supplements are included in the price.
Besides the house wine, Humphrey's offers several 'worldly' wines and a variety of cocktails to enjoy.
Restaurants throughout the Netherlands
Humphrey's restaurants has locations in: Amersfoort, Amsterdam, Breda, Enschede, Nijmegen, Rotterdam (2x), Scheveningen, Thorn, Utrecht and Zwolle.
The perfect location for a fun and wonderful night out!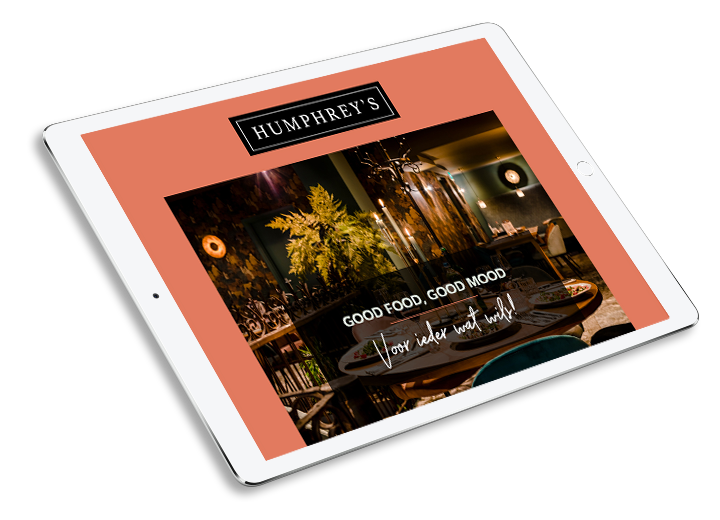 Sign up for our newsletter and stay informed of our promotions and arrangements.