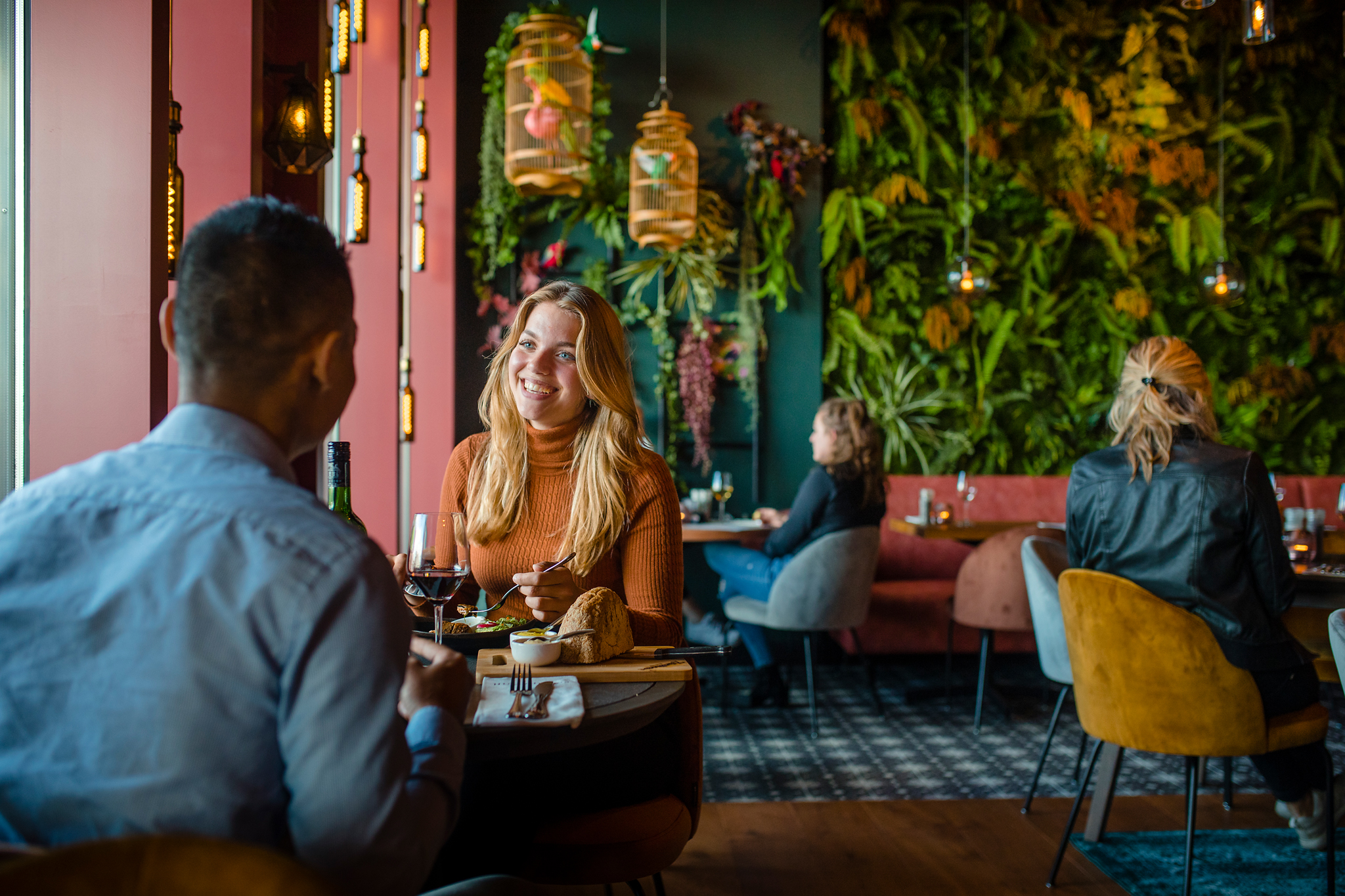 Good food, good mood!
Our concept is simple: Burgundian food that makes you feel good! Enjoy a three-course dinner with artisan bread and tasty side dishes for only 37.50. Taste fresh seasonal dishes at the most beautiful locations in the Netherlands.
Natural, sustainable and fresh
Knowing what you eat and where it comes from. Enjoying the most delicious dishes in the most beautiful locations in a responsible manner. Where eating tastefully and feeling good go hand in hand.
Vegetarian and vegan
We notice that our guests are increasingly looking for other tasty alternatives to meat and fish dishes. This has actually become more of a lifestyle than a trend. Of course, we would like to move along with the wishes of our guests and the developments we see in the market in terms of local, sustainable and planet proof. That is why we serve more and more vegetarian and vegan dishes in addition to meat and fish.
In short, everyone can enjoy Humphrey's responsibly!
Restaurants throughout the Netherlands
Humphrey's restaurants has locations in Amersfoort, Amsterdam, Breda, Nijmegen, Rotterdam Binnenrotte, Rotterdam Otto Reuchlinweg, Scheveningen, Thorn, Utrecht en Zwolle.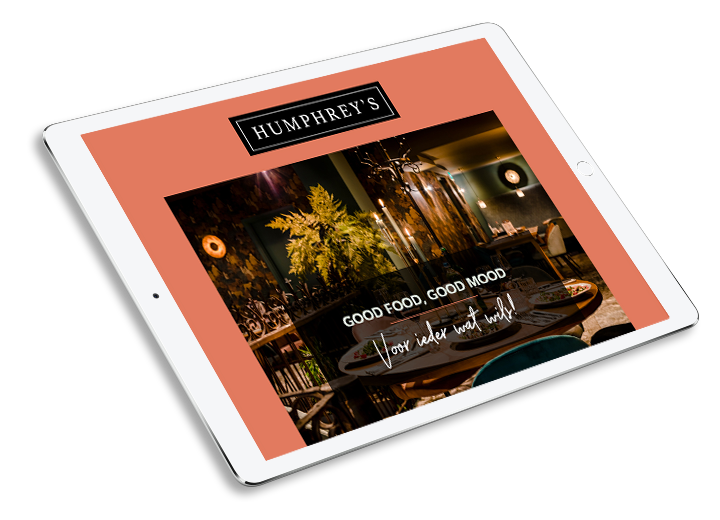 Sign up for our newsletter and stay informed of our promotions and arrangements.